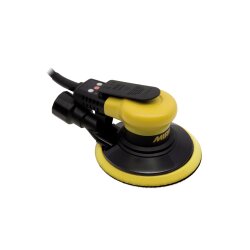 polishing machines
To get scratched car paint back to the stage that it looks new again polishing is needed to smoothen the surface.

In this section you will find machines for polishing produced by brands like Mirka, Meguiar's etc. for automatic polishing.


Polishing car paint with a polishing maschine
Small scratches or other defects in car paint can be repaired with polishing machines. If the defects are deeper then the base paint, down to the primer, a throughout lacquer renewal process is needed.
To repair small scratches in car paint by automatic polishing with polishing machines it is necessary to not use too much pressure. Also an even and slow movement of the maschine is crucial to achive best results.
---
---
---